Learn from Australia's leading creative artists in your own studio!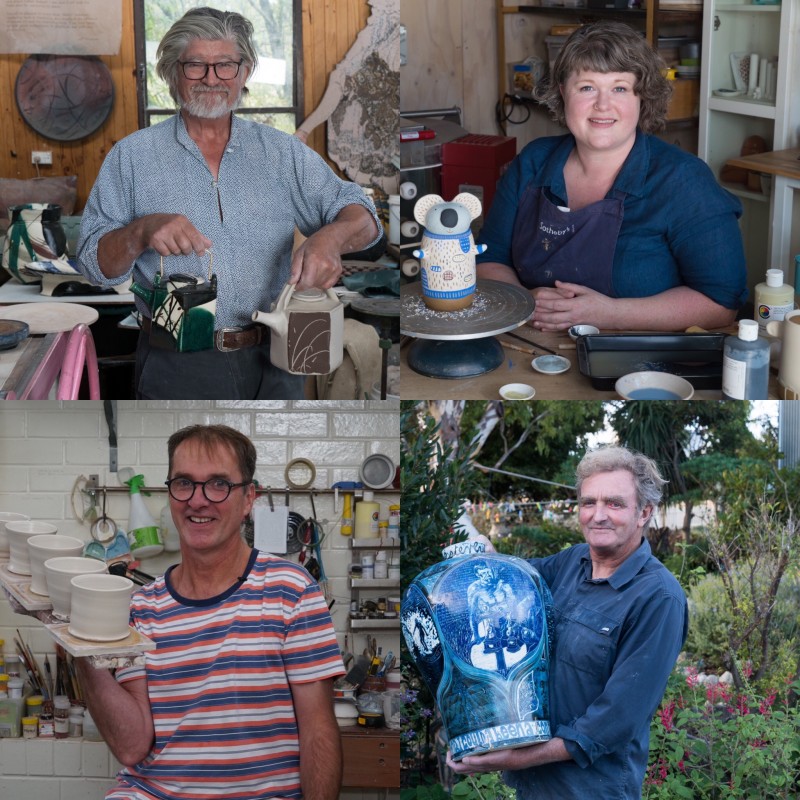 Our instructors give you in-depth lessons covering all their unique processes and they don't hold back on any of their secrets! Filmed in the artist's studios, you will be given rare insight into their techniques, from start to finish. Each masterclass is made up of three 15–60 minute lessons, each with downloadable instruction sheets and a project to work on at your own pace. There will also be a 90-minute live webinar session where you can ask the teacher questions and get answers straight away.
HAVE A QUESTION? Go HERE.
To book, or get more info about a particular masterclass, CLICK ON THE IMAGE or THE BLUE TEXT LINKS BELOW.
AUGUST MASTERCLASS: 5–30 August 2019
Make a Handbuilt Hexagon Teapot with Jeff Mincham